Who We Are
Our History:
Rowandale Baptist Church began in 1953 and since that time has grown and moved three times. You can see more of our story here. We have been at our present location since 1965 and have become a fixture in the beautiful Fraser's Grove community of East Kildonan. We are conveniently located half a block west of Henderson Highway and are easily accessible by car or public transit.
Sunday Schedule: 9:30 am – Sunday School for all ages
11:00 am – Worship Service
Summer Sunday Schedule – 10:30 am – Worship Service
(no Sunday School, no Coffee Time from June through to September)
This Sunday:
It's garage sale season, and Winnipeggers everywhere will head out on Saturday mornings in search of good stuff at a great price. Some Saturdays, you'll even find things put out on peoples' front lawns that they would like you to take away free of charge! Clearly, people have lots of stuff and are looking for ways to get rid of it, and, hopefully make a buck in the process.
Most of us spend a lot of time thinking about and acquiring material possessions—saving up for them, buying them, maintaining them, and eventually selling, donating, or disposing of them. But we often don't think much about our real priorities in life, and how the possessions we seek after relate to those priorities. This Sunday, as we continue in our series, "Learning to Live Like Jesus," we'll consider what Jesus had to say in Matthew 6:19-34 about our possessions and priorities, and what those should look like in the life of one who seeks to follow him as Lord.
Our Mission:
The most important task of believers today is to make disciples of Jesus Christ. Our Mission at Rowandale is to equip and enable disciples to make disciples. This means that first of all we teach what the Bible says about being a disciple. Then, we try to provide opportunities for people to share those things with others.
What We Believe:
Rowandale is a member church in the North American Baptist Conference. Together with 400 other member churches, we adhere to the NAB Statement of Faith that was adopted in 1989 and amended in 2009.
Our Staff: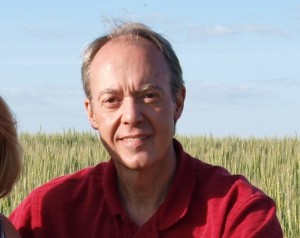 Mark Woods, Lead Pastor
Mark has been the Lead Pastor at Rowandale since August 1999 when he moved to Winnipeg with his wife and family from Ontario. He studied at McMaster University and Heritage Baptist Seminary. He has four grown children and five grandchildren. You can reach him at mwoods@rowandale.ca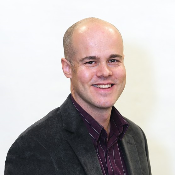 Jonathan Kroeker, Associate Pastor of Outreach and Discipleship
Jonathan has been an Associate Pastor at Rowandale since 2005. He is the Pastor of Outreach and Discipleship, taking care of outreach events and small groups. He was born and raised in Winnipeg and studied at University of Toronto and Providence Seminary. He is married and has two young sons that keep him and his wife busy. You can reach him at jkroeker@rowandale.ca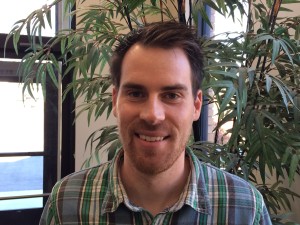 Ben Clouston, Youth Pastor
Ben became the Youth Pastor here at Rowandale in September of 2015. He was raised in Ontario, married a girl from Quebec, attended Bible School in New Brunswick (NBBI), and now lives in Manitoba. He is friendly and approachable, and has a desire to see youth come to follow Jesus and grow in their commitment to Him. You can reach him at bclouston@rowandale.ca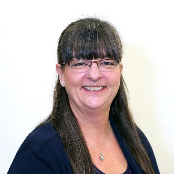 Bev Sheridan, Office Administrator
Bev is the friendly voice you hear when you call our church office. She works as our church secretary and receptionist. We appreciate her happy disposition and how she works hard to make sure that everything is ready for Sunday when people come for the worship service. She has three grown children and two grandsons. You can reach her at office@rowandale.ca