Who We Are
Our History:
Rowandale Baptist Church began in 1953 and since that time has grown and moved three times. You can see more of our story here. We have been at our present location since 1965 and have become a fixture in the beautiful Fraser's Grove community of East Kildonan. We are conveniently located half a block west of Henderson Highway and are easily accessible by car or public transit.
Sunday Schedule: 9:30 am – Sunday School for all ages
11:00 am – Worship Service
Summer Sunday Schedule – 10:30 am – Worship Service (no Sunday School or Coffee Fellowship)

– summer schedule starts June 18

This Sunday:
In Ephesians 3:2-12 Paul talks about the church of Jesus Christ. The church is the largest multi-national organization in the world. It has branch offices in every country of the globe and can be found in cities and villages large and small. It has members that speak every written language on earth, and even languages that have not yet been written down. I can take you to villages in Nigeria where there is no clinic, no school, no post office, and no police station, but there is a church. Wherever the church is found people are being taught how to live better lives, how to treat one another with love and kindness, and how to have a relationship with God.
This is exactly what Jesus said the church would be like when he taught his disciples the truths of the kingdom. He spoke of how it would
start small like a mustard seed and grow to a large size and that it would be like yeast that leavens the whole lump of dough in which it is
found. If you are a follower of Jesus today, you are part of the most amazing, momentous development in all of history – the church of
Jesus Christ. Love it; support it; pray for it; work for it; and be proud of the fact that you have a place in it both today and for eternity. If
there was something that I could say to every believer as one last message it would be this: follow only Christ and be faithful in service
Summer Kids Club:
July 24-28
For kids ages 5 to 12.
Cost: $15/Child or $25/Family.
At Rowandale Baptist Church (162 Rowandale Ave).
Daily sign-in: 9:30 am. Program runs from 10 am – 12:30 pm.
Register by phone: 338-1174 or email office@rowandale.ca.
Payment received in person during office hours Tues-Fri 9:30 am – 2:30 pm.
Our Mission:
The most important task of believers today is to make disciples of Jesus Christ. Our Mission at Rowandale is to equip and enable disciples to make disciples. This means that first of all we teach what the Bible says about being a disciple. Then, we try to provide opportunities for people to share those things with others.
What We Believe:
Rowandale is a member church in the North American Baptist Conference. Together with 400 other member churches, we adhere to the NAB Statement of Faith that was adopted in 1989 and amended in 2009.
Our Staff: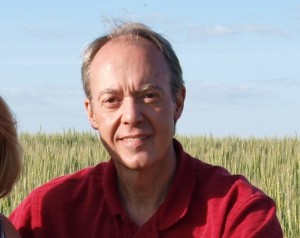 Mark Woods, Lead Pastor
Mark has been the Lead Pastor at Rowandale since August 1999 when he moved to Winnipeg with his wife and family from Ontario. He studied at McMaster University and Heritage Baptist Seminary. He has four grown children and five grandchildren. You can reach him at mwoods@rowandale.ca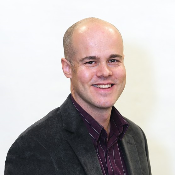 Jonathan Kroeker, Associate Pastor of Outreach and Discipleship
Jonathan has been an Associate Pastor at Rowandale since 2005. He is the Pastor of Outreach and Discipleship, taking care of outreach events and small groups. He was born and raised in Winnipeg and studied at University of Toronto and Providence Seminary. He is married and has two young sons that keep him and his wife busy. You can reach him at jkroeker@rowandale.ca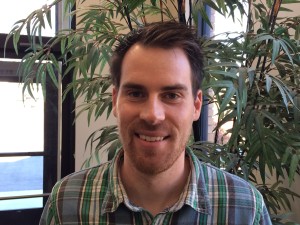 Ben Clouston, Youth Pastor
Ben became the Youth Pastor here at Rowandale in September of 2015. He was raised in Ontario, married a girl from Quebec, attended Bible School in New Brunswick (NBBI), and now lives in Manitoba. He is friendly and approachable, and has a desire to see youth come to follow Jesus and grow in their commitment to Him. You can reach him at bclouston@rowandale.ca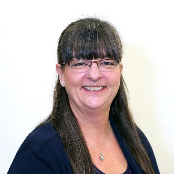 Bev Sheridan, Office Administrator
Bev is the friendly voice you hear when you call our church office. She works as our church secretary and receptionist. We appreciate her happy disposition and how she works hard to make sure that everything is ready for Sunday when people come for the worship service. She has three grown children and two grandsons. You can reach her at office@rowandale.ca