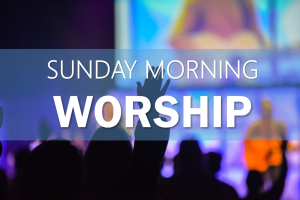 Welcome to our website!
Our prayer is that we are a church that God can use to bless and strengthen you by the power of Jesus, and that you will live a life of abundance in fellowship, joy and freedom. Rowandale Baptist Church is here for you. We want to function as a fellowship of believers coming together to declare the glory of the Lord, and to celebrate Jesus as King. We study the Word of God, practice what we learn, and in the process grow together. May God richly bless you! We hope to
see you soon
!
This Sunday…
Anytime you make an investment in something, you want to see a return for your money. Whether you invest in mutual funds, real estate or commodities such as oil and gold, you want to know that after a reasonable amount of time the value of your investment has grown. The parable of the tenants found in Matthew 21:33-46 tells us about an investment that a man made in a vineyard. But when he looked for a return on his investment, the tenants of the vineyard rebelled against him and held back what was rightfully his.
The story of the vineyard was a parable that Jesus told to illustrate how God had invested in Israel, but was disappointed when that investment turned sour. So he divests himself from Israel and turns instead to a people that will produce fruit for him. The parable is a warning, but also is instructive to us in how we should live to bring glory to God.
If you have any questions or comments about our ministry here at Rowandale please contact us at office@rowandale.ca.
Our mailing address is:
162 Rowandale Avenue
Winnipeg, MB R2K 0A5
Ph. (204) 338-1174 Fax. (204) 334-0305
How to find us:
Ministries We Are Affiliated With: